As you know, we are dedicated to providing our customers with only the highest quality in every aspect of our products. We recently commissioned a new capability–in-line color detection and monitoring. We recognize the importance of color, and strive to produce quality films with rich, consistent shades.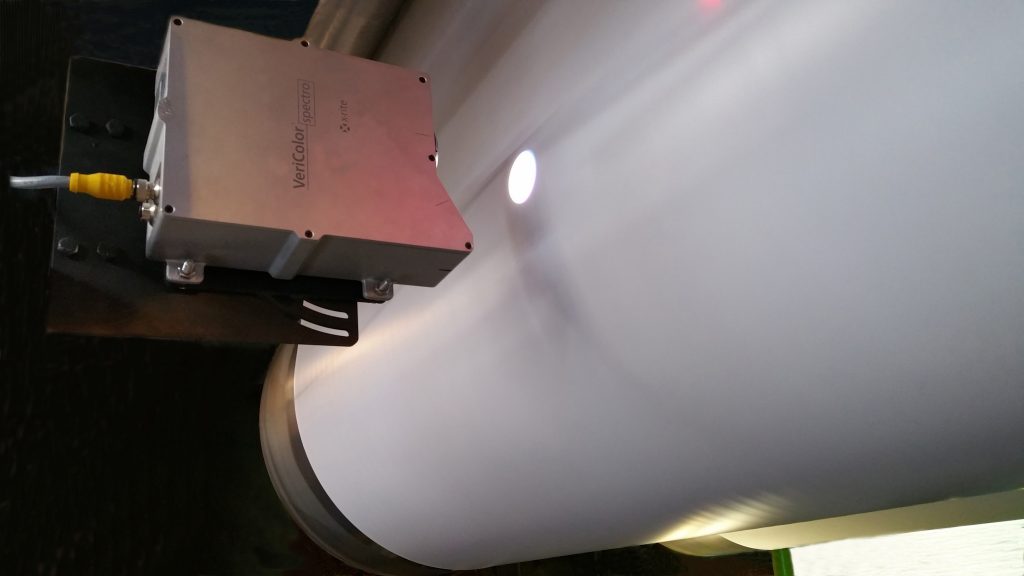 X-Rite is a proven performer in the area of color management, and has long been a trusted manufacturer of color computers.  In fact, our lab has two state-of the art color computers (primary and back-up).  So, when we discussed how to improve from roll to roll, order to order, we turned to the experts, X-Rite.  We were pleased to learn of their new in-line system.  After hearing more about it, and a couple of live demonstrations, we purchased and installed one.  After some initial trial and error, we bought a second system, installed and commissioned it.  Our plan is to finish this upgrade by purchasing two more systems, so that all four of our state-of-the-art Calenders are equipped with this capability (and equipped similarly so the same technology is employed consistently across all of our production lines).
In the past, rolls were checked for shade by taking a sample at the end of the roll. Or, testing for color would be checked through premix samples. As a growing company, we knew that testing roll strips and testing premix samples would only go so far.  Now, we know exactly what is happening, not just at the start and end of your order, but through every inch, millimeter, mile, and kilometer.  All in real-time.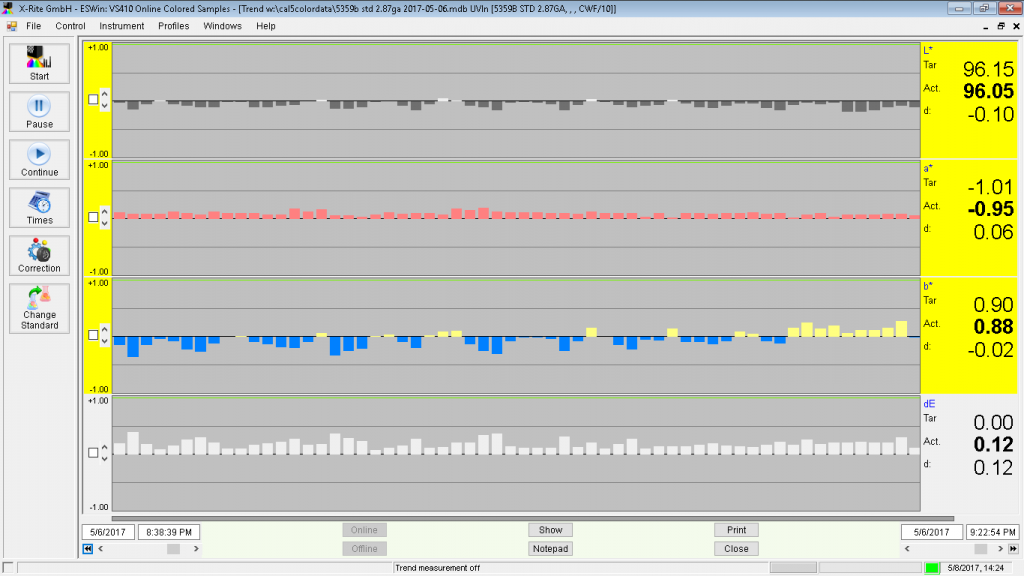 Comparing values from approved standards within our central color database, and applying them within the new in-line system, help us keep shades consistent.  And for us, consistency is the name of the game. This saves you money.  In addition to tying this new system into our manufacturing execution and quality systems, we have a dedicated monitor at the control panel. Our team is responsible for keeping color consistent with the real-time information necessary to eliminate off-shades and color drift – during both short and long production runs.
Pleasing our customers will continue to be priority number one for us.  We will always strive for over the top service in everything we do – Safety, Quality, On-time Delivery and Customer Service.
For more information on this exciting new capability, please contact us by phone, through our website chat feature, or feel free to reach out to your technical sales engineer.  We are here to help!