It's no secret that Mississippi Polymers, Inc. takes pride in being experts in calendered film. We know that in order to maintain that expertise means not settling for lackluster performance but instead always searching for ways to improve and continuously develop.
This is why our latest development has us beaming with excitement. Our No. 3 Calender is receiving new calender rolls! These new rolls are forged, have a super finish, and will produce film without common and typical gauge bands. But wait there's more! These new rolls will also provide great and consistent layflat. And just like there are three L's in real estate (location – location – location), we have our own three L's– layflat – layflat – layflat.
Roll that beautiful calender footage…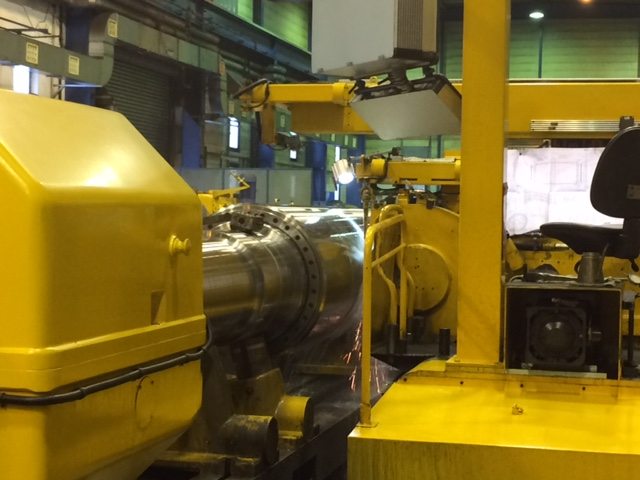 So, why exactly are we incredibly overjoyed about this? Because we are a leading supplier to the pressure sensitive adhesive, graphics and wallcovering markets, and this calender is one of the most technologically advanced, and we want to keep it that way. Not only that, but by investing in these rolls, we are also investing in your consistency and quality which means we can continue providing you with exceptional service roll after roll.
At Mississippi Polymers, Inc., we realize that to attain success means to focus on ways to continuously improve instead of growing stagnant. Our passion is film, and our dedication is providing our customers with quality product and 100% satisfaction. Please contact us to find out more information about these shiny new rolls and how they can play a role in supplying your film needs.